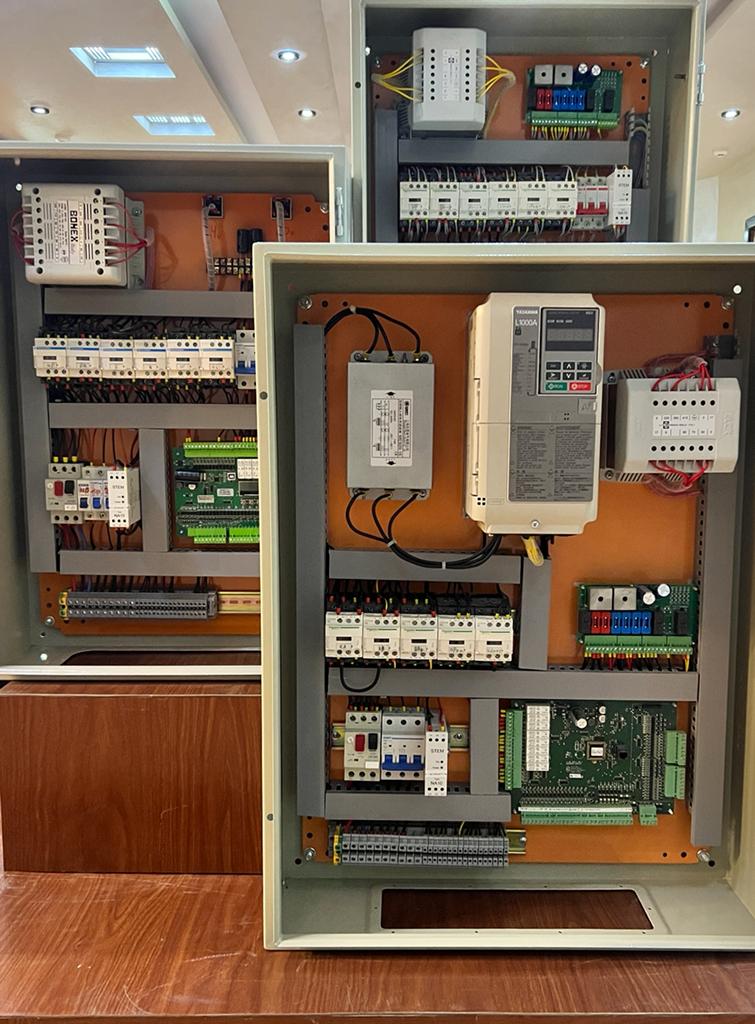 Elevator Control Panel, The Brain of Lifts
At JEC (Jordan Elevator Company), we take pride in offering top-of-the-line elevator control panels designed to enhance the performance and efficiency of your elevators. Our range includes the Quadro Control Panel, 2-Speed Control Panel, and VVVF Control Panel. Let us provide you with a general introduction to these advanced control panels:
Quadro Control Panel:

Experience optimal control and precision with our Quadro Control Panel, known for its robustness and reliability.
Designed to seamlessly integrate with your elevator system, it ensures smooth and efficient operations, meeting the highest industry standards.

2-Speed Control Panel:

Our 2-Speed Control Panel offers enhanced speed control capabilities, enabling smooth and comfortable rides for passengers.
With its advanced features, it ensures precise acceleration and deceleration, contributing to a superior elevator experience.

VVVF Control Panel:

Harness the power of Variable Voltage Variable Frequency (VVVF) technology with our VVVF Control Panel.
This innovative control panel provides precise control over motor speed and torque, resulting in energy-efficient and quiet elevator operations.
Experience the reliability and efficiency of JEC's Elevator Control Panels. Whether you choose the Quadro Control Panel, 2-Speed Control Panel, or VVVF Control Panel, you can trust in our commitment to delivering exceptional performance and customer satisfaction.