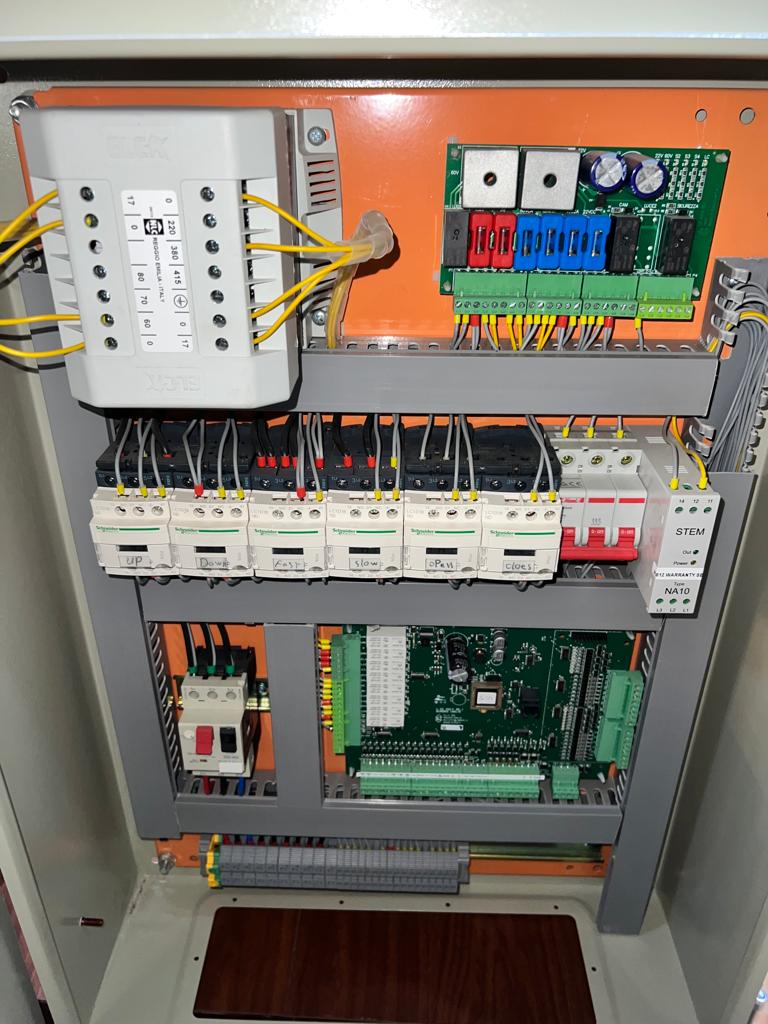 Elevator Control Panel Main Features
Up to 13 floors on full collective.
Up to 16 floors on down collective.
Full safety controls to the lift structure.
Speed regulator.
Full control on lift doors.
Activates arrival gong on floors levels.
Works along with all loads.
Fire Emergency addons.
VIP Controls.
Quadro control panel are widely used in hydraulic elevator systems.