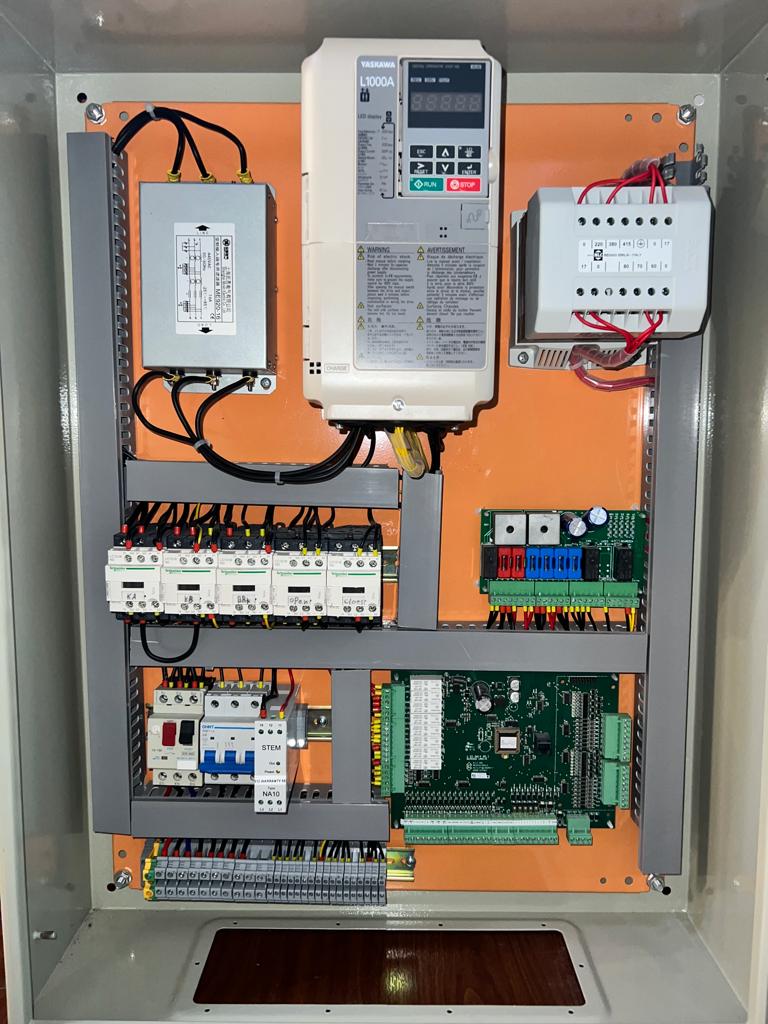 VVVF Inverter Elevators
VVVF (Variable Voltage Variable Frequency) drivers or known with other names as VFD (Variable-Frequency Drive), AFD (Adjustable Frequency Drive), VSD (Variable Speed Drive) are a type of new technology adjustable-speed drive to control an elevator speed by changing motor input frequency and voltage.  This type of Inverter Elevators have become popular with advanced technology and they replaced manually-controlled or dual-speed operation elevators. VVVF systems are more beneficial than the systems using throttling control of fluid flow, like in systems with pumps or fans. VVVF is up 40% energy efficient, more comfortable, and able to receive higher speed. Over the last 40 years, power electronics technology reduced VVVF size and cost improved the elevator control techniques. So, the VVVF system is mostly preferred for elevator technologies today.
Elevator Control Panel Main Features
Up to 13 floors on full collective.

Up to 16 floors on down collective.
Full safety controls to the lift structure.
Speed regulator.
Full control on lift doors.
Activates arrival gong on floors levels.
Works along with all loads.
Fire Emergency addons.
VIP Controls.
VVVF Control Panel Traits
Manufacturer: Yaskawa.
Works on open loop system without encoder.
Works on closed loop system with encoder.