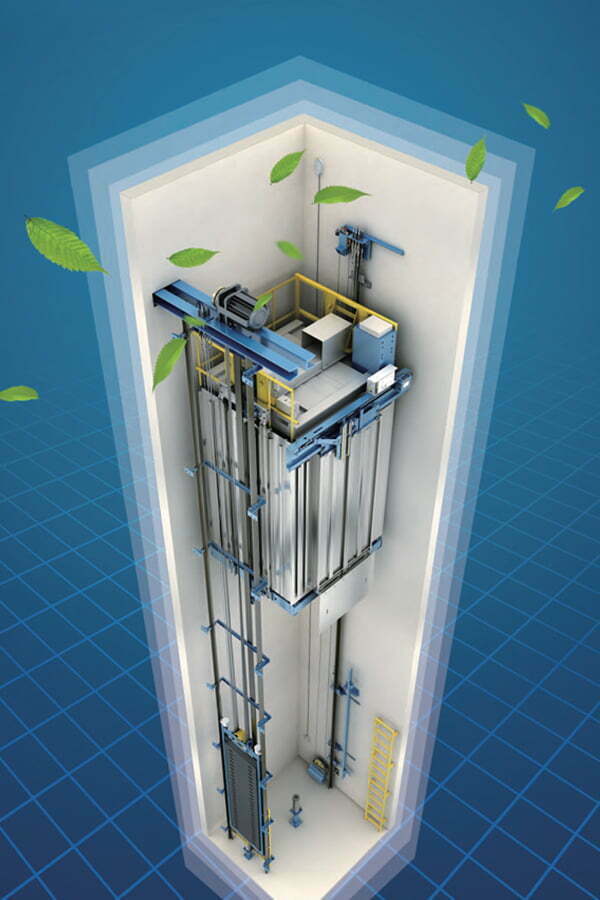 Most of the time, elevators that have an engine room reduce the aesthetics and outward appearance of the building, on the other hand there are buildings that need to apply elevators that do not have an engine room.
For this, the technology of engines of machines without equipment was developed. Thanks to these engines of machines, the problem of the engine room was eliminated, and because the engine of the elevator machine has a controlled and controlled frequency, it moves very comfortably without any vibrations and without making any sounds, which makes the passenger feel comfortable.
Roomless engines conserve more power and are more secure than gear and gear machines.
Architects and building designers prefer machines without an engine room in terms of comfort and energy savings.
Elevators of this type are widely used in bus stations, smuggling, multi-story work centers and shops as well as health, cultural and educational services.
Among the benefits of elevators that do not have an engine room:
Its low consumption of space contributes to reducing the occupied space within the building.
Because of its ease of application, it is suitable for all types of installations.
Because it saves 40% of energy, it is economical.
Thanks to the equipment less elevator machines, they do not make any noise.
Machines without equipment in terms of working form, can be extremely reliable, they are silent and do not make any noise.